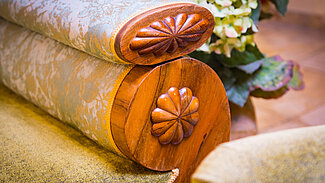 Unknown
, 30. September 2018
Review:
Great. I would have loved to have had small Nescafé coffee packets in my room. One had to be fairly dressed and ready for the day to attend the fancy breakfast, which for me, and others dealing with jet lag, requires a morning coffee
Unknown
, 24. September 2018
Review:
Great hotel in a great location
Unknown
, 15. August 2018
Review:
AWESOME! I will be back!
Unknown
, 09. August 2018
Review:
Our time at the park hotel Graz was amazing and just perfect. Thank you
Review:
A really nice experience staying at your hotel. The location was perfect, the staff friendly and helpful, and the room was very quiet despite being near the center of Graz. We will definitely stay at the Park Hotel during our next visit to Graz and will recommend it to others. Thank you for helping to make our trip to Graz perfect.