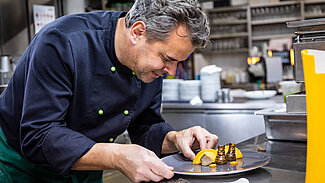 Join our Parkhotel Graz team
Jobs
One of the great things about a job in tourism is to be constantly in touch with people from different countrys and cultures from around the world. It is your personal service and hospitality that make their time with us unforgettable. The smile and the hapiness of our guests are the success and outcome of your efforts.
Would you like to make other people happy? Then send us your job application!
Please send your CV and photo to our e-mail address at office@parkhotel-graz.at.
Or to:
Parkhotel Graz
Leonhardstraße 8
A-8010 Graz
Phone:+43 316 3630 0
Fax: +43 316 36 30 50