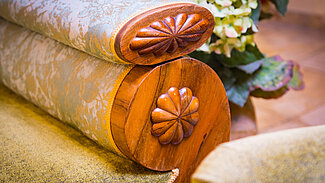 Review:
Good space room nice friendly staff
Review:
I have stayed many times at the Parkhotel in Graz! I always enjoy my time there. The staff is friendly and helpful and the breakfast is GREAT! My only suggestion is to improve WiFi. Having to sign in every time is annoying.
Review:
Took a chance on the hotel as slightly out of town, but that was not a problem once we were there. Great staff, from a porter to waiters. Check postcode/satnav details for arrival as the car park entrance is not as the hotel. Parking also an issue at peak times. Certainly we would use this hotel again if we return to Graz in future.
Review:
Internet must be improved. The internet did not work for half of my stay which is unacceptable for a hotel advertising itself as a business hotel.
Review:
It was a great experience staying in Park hotel. Very friendly staff, spatious room, in my case also quiet since it was overlooking an inner courtyard. A morning swimm in a small pool was also refreshing.