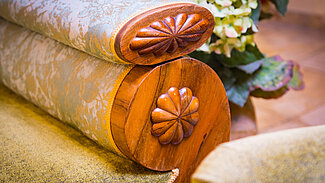 Unknown
, 09. August 2018
Review:
Our time at the park hotel Graz was amazing and just perfect. Thank you
Review:
A really nice experience staying at your hotel. The location was perfect, the staff friendly and helpful, and the room was very quiet despite being near the center of Graz. We will definitely stay at the Park Hotel during our next visit to Graz and will recommend it to others. Thank you for helping to make our trip to Graz perfect.
Review:
i really enjoyed my stay
Review:
Good space room nice friendly staff
Review:
I have stayed many times at the Parkhotel in Graz! I always enjoy my time there. The staff is friendly and helpful and the breakfast is GREAT! My only suggestion is to improve WiFi. Having to sign in every time is annoying.